Many people turn to our chiropractic team here in Albany and Guilderland, NY, because they are fed up with musculoskeletal aches and pains and they don't want to be reliant on pain medications. The chiropractic care that we offer here at Sports & Spinal Wellness Center is focused on improving how your musculoskeletal system functions as a whole to provide you with long-term relief from your symptoms. One of the ways in which we do this is through a non-invasive therapeutic treatment known as the active release technique.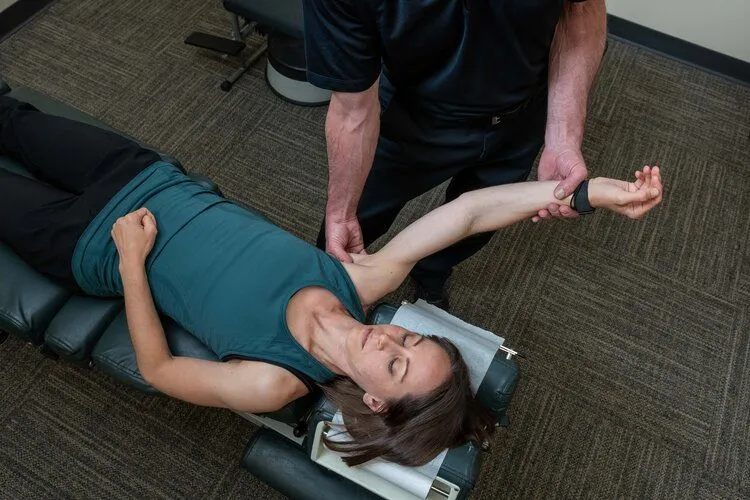 What is Active Release Technique (ART)?
ART is an therapeutic hands-on therapy, performed by our chiropractors, that is designed to pinpoint certain soft-tissue injuries and problems and treat them quickly. More specifically, this method is utilized to break down adhesions in the tendons and ligaments, as well as muscles, nerves, and fascia, to alleviate tension and to improve symptoms such as,
Weakness
Tingling
Numbness
Aching
Burning
What Happens During ART?
When you come into our practice for ART, the treatment itself requires the patient to lie down while our chiropractors apply manual therapy where we compress and put constant tension of adhesions to break them up. By manipulating the soft tissue we can also release entrapped nerves, to improve how the body moves as a whole. While one session can certainly provide incredible relief for some of our patients, we often recommend that patients come in for several sessions to get the desired outcome.
What Conditions can be Improved with ART?
Many injuries and problems can benefit from regular ART sessions with our chiropractic team. Some of the conditions that we're able to treat include,
Chronic back and neck pain
Tension headaches
Sciatica
Bursitis
Tennis elbow
Heel pain
Frozen shoulder
Carpel tunnel syndrome
Shin splints
When should I Turn to a Chiropractor?
It's important to recognize some of the warning signs that you could have adhesions. Some signs include,
Stiffness
Pain
Weakness
Inflammation
Tingling, numbness, weakness
Reduced range of motion
If you'd like to learn more about active release technique and how it could improve your health and wellbeing, then turn to our Albany and Guilderland, NY, chiropractors at Sports & Spinal Wellness Center for a comprehensive evaluation. Call our office at (518) 869-3415 today.